Home Link system in 2012 Chrysler 200
1. What is Home Link?
Home Link replaces up to THREE remote controls or handheld transmitters, like garage door openers, motorized gates, lighting, and even home security systems. The buttons are located in the headliner or sun visor.
It is recommended that the battery be replaced in the handheld device(s) being programmed to Home Link for maximum efficiency. Additionally, Home Link is powered via your vehicle's battery, so it does not require battery charge or replacement.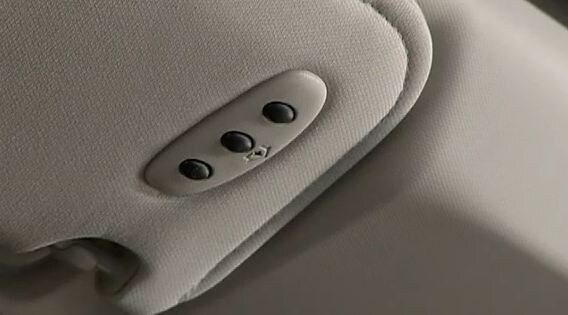 2. How do I program my remote controls to the Home Link buttons?
Before you can sync the Home Link buttons to your remote controls, you first must erase any pre-programed information. To do this, hold down the two outside buttons at the same time until the red buttons flashes. It may take up to 20 seconds.
When programming the system, your vehicle should be parked outside the garage. To begin programming, turn your ignition switch to the "on/run" position and hold the battery side of your transmitter away from the Home Link button you want to program. Place the handheld transmitter 1-3 inches (5-8 centimeters) away from the Home Link button while keeping the red indicator light in view.
Next, simultaneously hold the chosen Home Link button you wish to program and the transmitter button down until the home indicator button changes from a slow blinking light to a rapidly blinking light - this may take up to 30 seconds or longer in some cases. Then release both buttons. When the indicator changes, it is programed. Also, the garage door opener may or may not open and/or close during programming.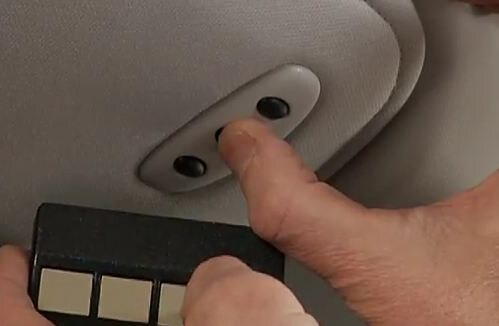 To verify that the programming was successful, press and hold the newly programmed button down. If the home indicator light stays on constantly, then programming is complete and the programmed device should activate when pressing it. (Refer to your instruction manuals for further information.)
What other questions do you have about Home Link?